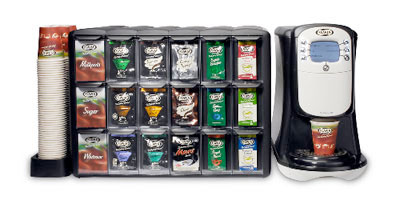 For larger offices of over 40 employees we offer a full service coffee program that provides your employees with the coffee they want in a way that is convenient for you while also helping you manage the expense of this employee benefit.
Our operators have a wide variety of coffees, hot chocolate and teas to suit your offices' unique tastes. A sampling of the brands that are typically available with coffee service are Starbucks, Euro coffee, First Café, Peets Coffee, Seattle's Best, First Café, Folgers, Yuban, Maxwell House, Tasters Choice, Sanka and more.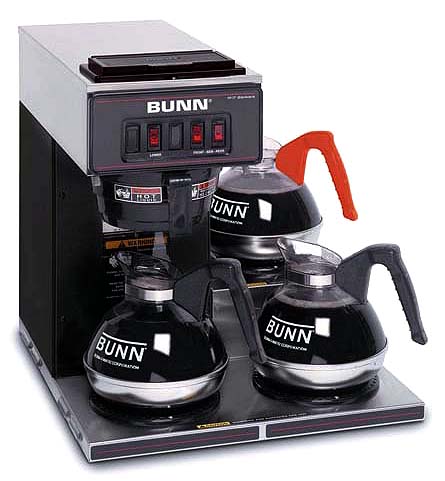 In addition to coffee we also offer top brands of hot chocolates and teas.
While the quality of coffee is important, top of the line brewing equipment is also a critical component of providing consistent flavor. There are a variety of brands including Flavia®, Bunn®, Keurig® just to name a few.
You can call us or if you prefer we'll call you.
If you'd like to keep track of your own inventory then just give us a call when you need more coffee products and they will be delivered by our local provider and stocked for you. Also, we can put your location on a regular service schedule to always make sure your office is never without coffee, hot chocolate or tea. In addition to beverages we will gladly provide all the other necessities such as stir sticks, creamers, sweeteners, and napkins.
If you'd like to be contacted by one of our coffee specialists simply fill out the form below and you will be contacted to assess your needs and determine the best solution for you full service office coffee program.